Contact
Contact us: 2018 Veterans Caregiving Conference
ARE YOU LOOKING FOR A SPEAKER? BOOK DR. EVE NOW!
Dr. Eve Taylor, Chaplain, Evangelist, Motivational Speaker, Ministry Consultant and Author. She is a Conference Speaker, Workshop and Seminar Presenter.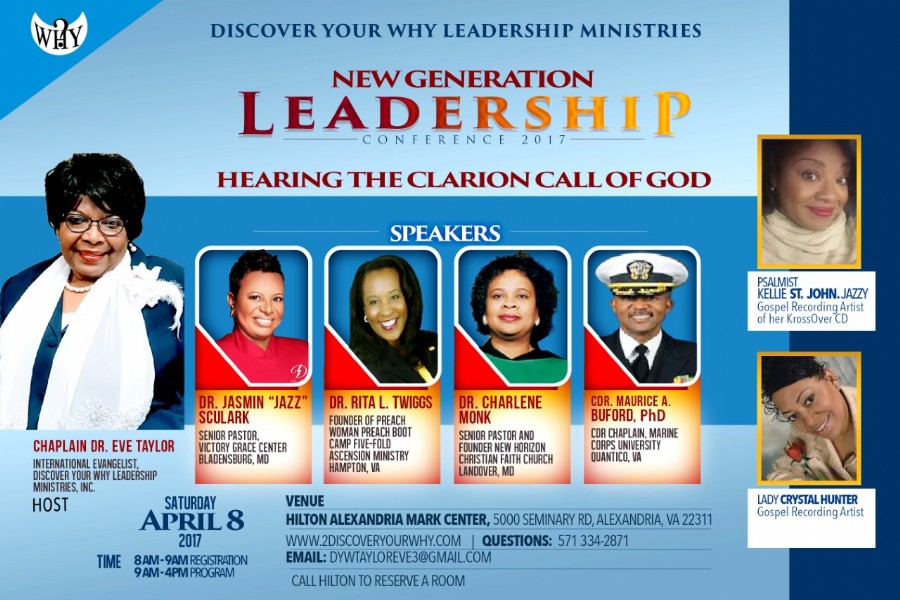 Dr. Eve's schedule if full as a Radio Host of Discover Your Why Veterans Radio Talk Forum, provide a cutting edge 21st century revelational message that will change your life. "Why?" -
Because, God spoke 7 phrophetic words in chapter one of Gen. 1:1-31 in the beginning God spoke everything into existance about our lives before we became.
* God Created
* God Said
* God Saw
* God Called
* God Made
* God set
* God Blessed
Contact Dr. Eve Taylor
Discover Your Why Leadership Ministries, Inc.
P. O. Box 151524
Kingstowne, VA 22315
Office: (571) 334-2871
Fax: (703) 922-6715
Email: dywtayloreve@gmail.com
Contact: Discover Your Why Veterans Radio Talk Forum
Email: infodrevedyw@gmail.com